NCC Business Services is hitting 2018 in fast-paced stride, exceeding Q1 expectations with the release of our company's groundbreaking whitepaper, How to Evaluate a Multi-Housing Collection Agency's Performance to Maximize Your Collections Success. After less than one month, our whitepaper is rapidly becoming an informational resource for multiple property portfolio stakeholders and property managers, alike, across the United States.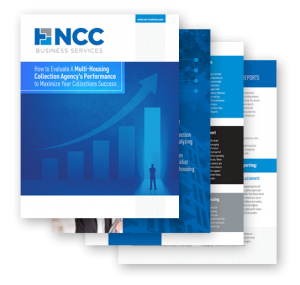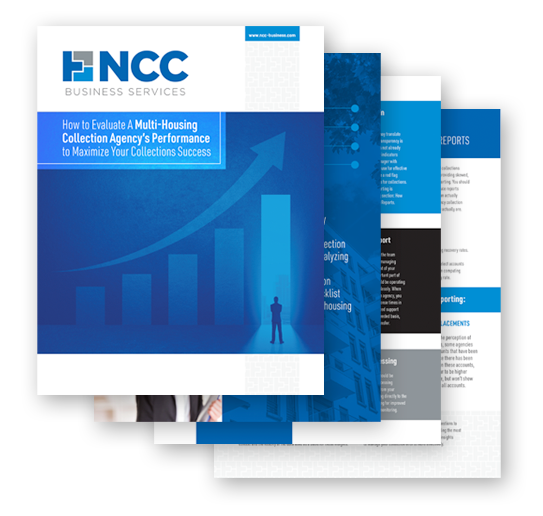 The whitepaper was developed using data and feedback gathered over several months of research and surveys. The body of work provides the most valuable tips for property management professionals to truly evaluate their collection agency's reporting methods and performance – which has a direct impact on a property's potential for successful recovery, let alone, an entire portfolio of Multi-Housing properties.
Download YOUR copy in its entirety HERE.
With more than 30 years of nationwide experience in accounts receivable management, NCC Business Services has developed proven methods, processes, and systems to help our partners maximize their debt recovery potential, while minimizing reputational risks.
Contact our Collection Professionals today and learn more about how NCC Business Services can improve your company's debt recovery process for maximum results: (888) 880-6020.